Martina Stückler
Austrian saxophonist Martina Stückler performs internationally as soloist and chamber musician. In recent seasons, she has given several concerts in Austria, Germany, Latvia,

the Netherlands, Lithuania, Slovenia, Slovakia and the USA. Martina feels comfortable with traditional and contemporary repertoire. Her performances are enchanting, colorful,
with a wide range of emotional variety, and were broadcasted by the Austrian ORF, Radio Ö1 and Radio 4 in the Netherlands.
Martina was a winning contestant of the Rising Stars Grand Prix 2017, and had the honor to perform at the Chamber Music Hall of the Berlin Philharmonie.
Currently Martina is living in Vienna where she is finishing her saxophone Master at the University of Music and Performing Arts, working as private teacher and giving concerts
as chamber musician and recitalist. In the coming seasons, Martina will expand her concert activities and is going to record her debut CD.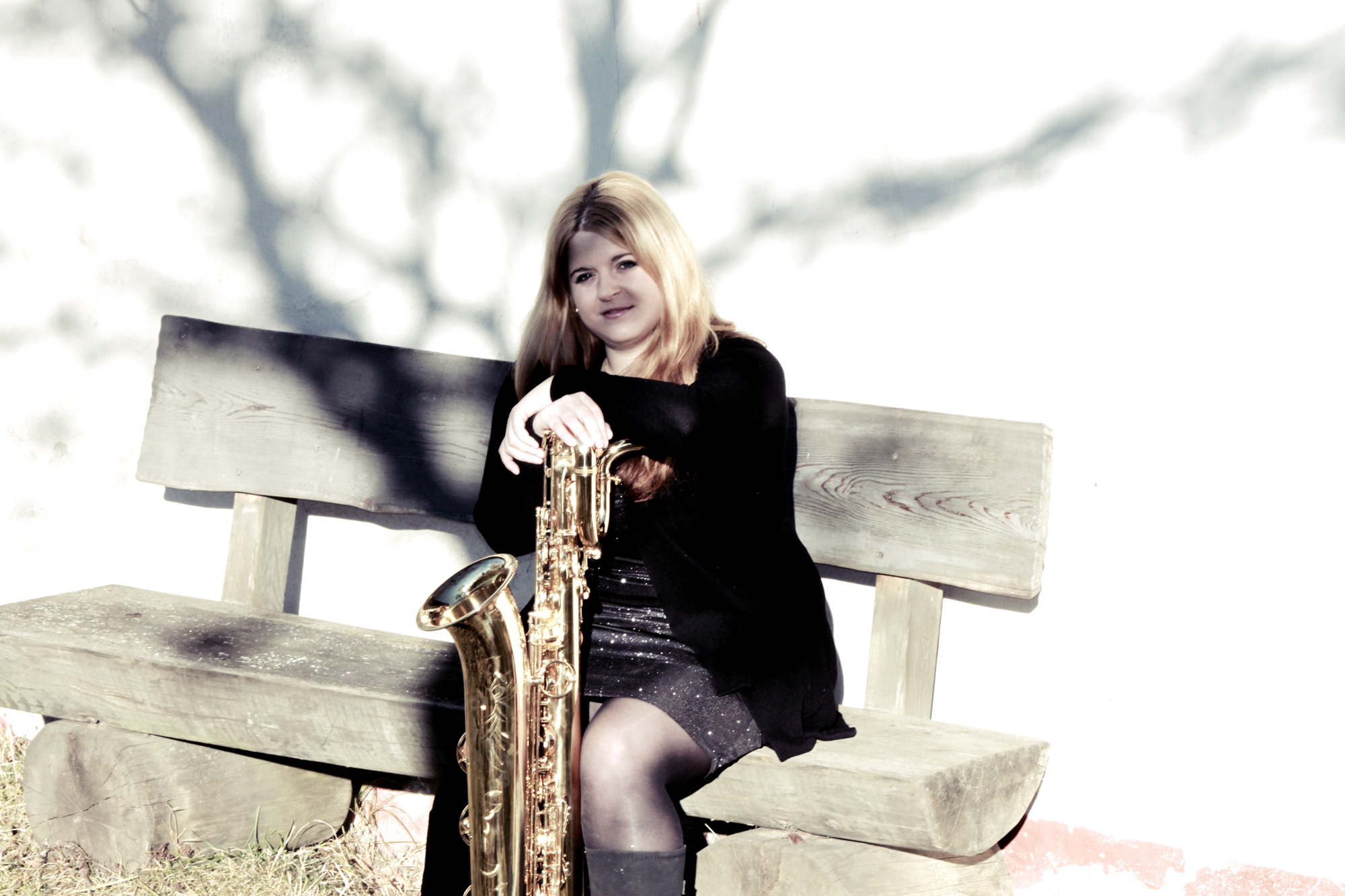 Education
Martina's passion for the saxophone started at the age of nine, when she received her first saxophone lesson at music school Wolfsberg (Austria). Afterwards, Martina continued
her saxophone studies at the University of Music and Performing Arts in Vienna, studying with Oto Vhrovnik and Barbara Strack-Hanisch. In 2012, she graduated on the 2 diploma examinaion saxophone
with distinction and continued her saxophone studies in the Netherlands with Johan van der Linden, where she earned the Bachelor degree in saxophone performance, also with distinction. Martina participated in masterclasses from notable saxophonists Eugene Rousseau, Otis Murphy, Vincent David, Arno Bornkamp, Claude Delangle, Daniel Gauthier, Christian Wirth, Lars Mlekusch, Jan Schulte-Bunert, Hans de Jong and Claus Olesen.
In 2017, Martina graduated on her Konzertfach Saxophone Study in Vienna with distinction.
---
Professional collaborations

Martina often enjoys cooperating with other musicians, including international performances with the Wiener KammerOrchester, Wiener Symphoniker, Junge Philharmonie Wien,
the Webern Symphony Orchestra (Austria), Carpe Diem Symfonieorkest (the Netherlands), Riga Chamber Winds (Latvia) , National Army Band of Latvia, to name a few. She also played the famous saxophone solo in Mussorgsky´s Pictures at an Exhibition- The old castle at Musikverein Wien under direction of conductor Kirill Petrenko.
In 2014, Martina had her first successful America tour with her former Duo Colart, where she taught a masterclass at the American University, and played concerts inter alia at the Embassy of Austria and the Katzen Arts Center in Washington DC.
Currently, she is in collaboration with international pianist Sofia Vasheruk, Aureum Saxophone Quartet, conductor Mára Zandersone (Latvia) and many other notable musicians.
Professional solo career
Recently Martina was the soloist in Claude Debussy´s Rhapsody for Saxophone and orchestra with the Carpe Diem Symfonieorkest in the Netherlands. Moreover she had the opportunity to perform as soloist in Jaques Ibert´s Concertino da Camera with Riga Chamber Winds orchestra in Latvia and was invited to play as soloist with the National Army Band of Latvia during the Riga Saxophone Festival.


Venues played
As a recitalist, soloist , chamber and orchestral musician she has performed at Berliner Philharmonie, Wiener Kammeroper, Wiener Konzerthaus, Festspielhaus Sankt Pölten, Austrian Parliament, Embassy of Austria in Washington DC, Stephansdom Wien, Stift Altenburg, Muziekcentrum Enschede, Musikverein Wien, MuTh, Tivoli Vredenburg (Nl), St. Peter´s Church Riga, Jāzeps Vītols Latvian Academy of Music, Katzen Arts Center (US), among others.
Awards and distinctions
Martina was distinguished with awards from various national and international competitions including but not limited to Prima La Musica (Austria), the international competition
and festival for soloists and chamber groups Svirel (Slovenia), the international competition for Chamber Ensembles (Lithuania), Saksofonijada Smederevo (Serbia), Kammermusikfestival Allegro Vivo (Austria), and the Osaka International Music Competition (Austrian-Japanese).
She also won the ArtEZ Vrienden - Publijksprijs 2015 in the Netherlands.
Recently, Martina was a winning contestant of the Rising Stars Grand Prix 2017, and had the honor to perform at the Chamber Music Hall of the Berlin Philharmonie.
Other distinctions include being a final contestant of the famous Arriaga Chamber music competition in New York, and acting as a representative of ArtEZ Hogeschool voor de Kunsten at the Grachtenfestivalconcour (The Netherlands).
In 2016, the Tokyo Foundation granted Martina a fellowship of the Ryoichi Sasakawa Young Leaders Fellowship Fund ( SYLFF), which is a fund that supports outstanding graduate students in humanities and social science disciplines worldwide. Moreover, Martina was also given the honor to be lifelong member of the Tokyo Foundation.
---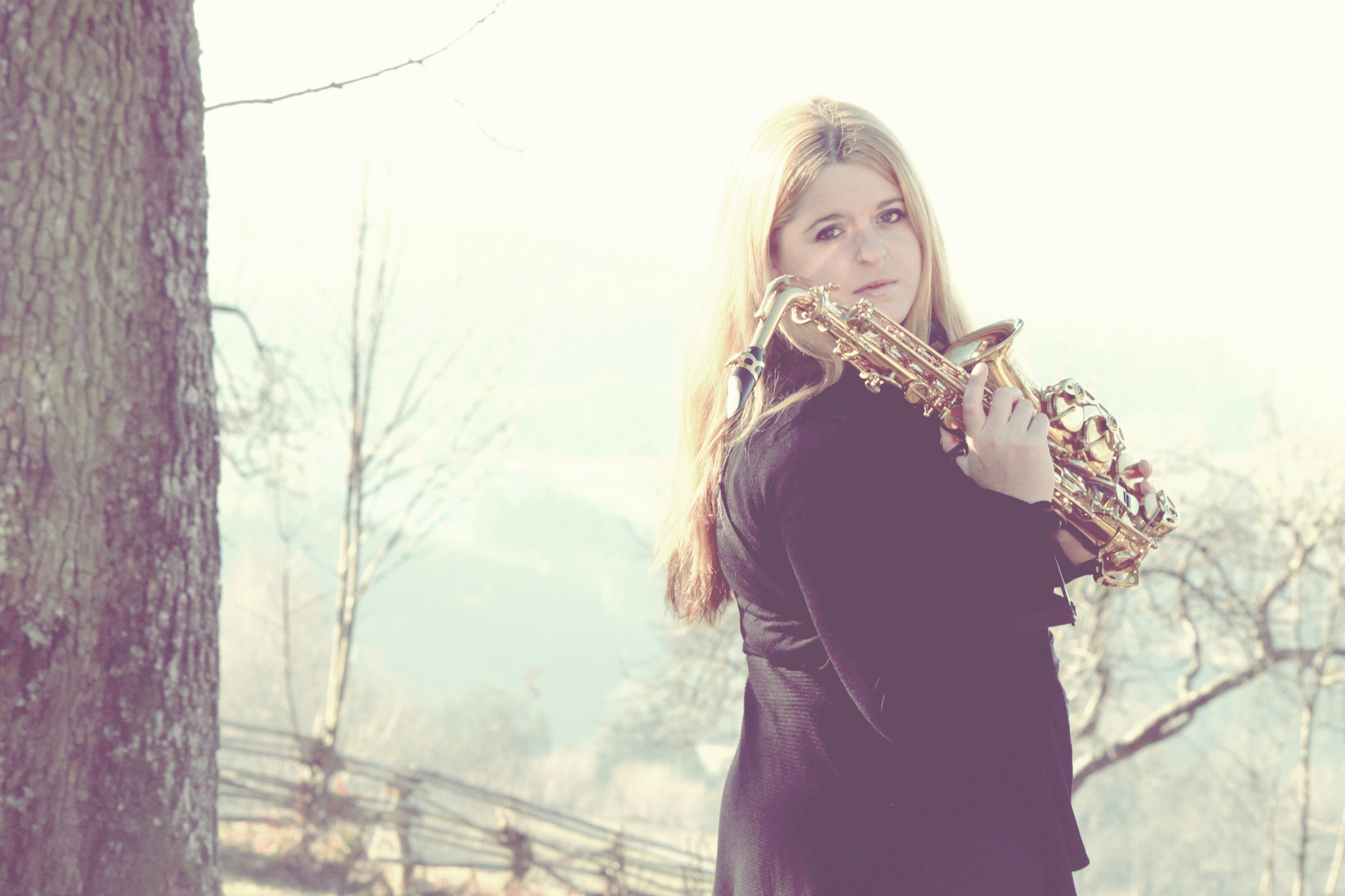 "Music gives a soul to the universe, wings to the mind, flight to the imagination and life to everything."
(Plato)